Wednesday 17th November 2016
Last day today. A very good start to the day, with new snowfall on the hills around Loch Don and very little breeze, so the waters were still and calm. Beautiful.
The weather was set to be fine for the morning at best, either way, by lunch-time there were driving hail storms whipping through the mountains. You can see them coming WAY before they get here. The one consolation is that they go as fast as they come and the weather turns once again sunny, albeit for a short while.
On our way over to Pennyghael, we came across a White Tailed Sea Eagle at tree top height being harassed by crows. We stopped when we could and although he stayed over the road for a while, from where we were we only had him in our sights between the tops of the trees as they danced in and out. So great views but unfortunately, no usable, images!
At the summit, there is a deer that has been dead quite a while. It does seem to be strategically placed on a little rise on a stone, almost as an offering to the Eagles! You can see the fur on the road where the deer was hit by a car, so either he managed to drag himself there before he died, or someone carried him there off the road, twenty metres away. This scavenging Hooded crow was the only visitor we saw.
There were more sightings of Buzzards and Kestrels on our way up and as we dropped down from the summit, An Eagle passed over northwards towards Ben More. He was quite high but we managed some record shots. Not enough detail for me to be sure (novice that I am!) which eagle it is. I would plumb for Golden Eagle.....however, should you disagree, I would be pleased to hear from you to illustrate to me why it's jiz is a WTSE instead of a Goldie. (I have boosted the shadows in order to reveal some of the detail but am still undecided!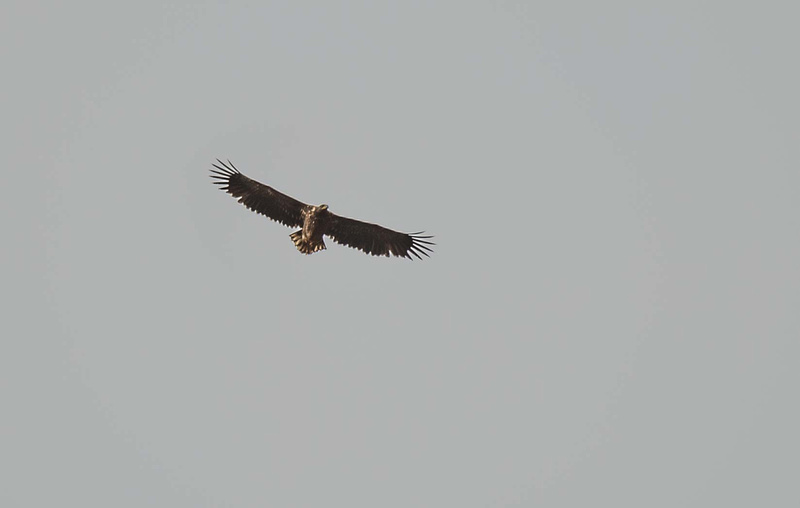 When we arrived at The head of Loch Beg, we were treated to several short, sharp rain and sleet showers. The sky would go black and you could easily see the sleet making its way toward you. Very dramatic, but incredibly bleak but beautiful at the same time!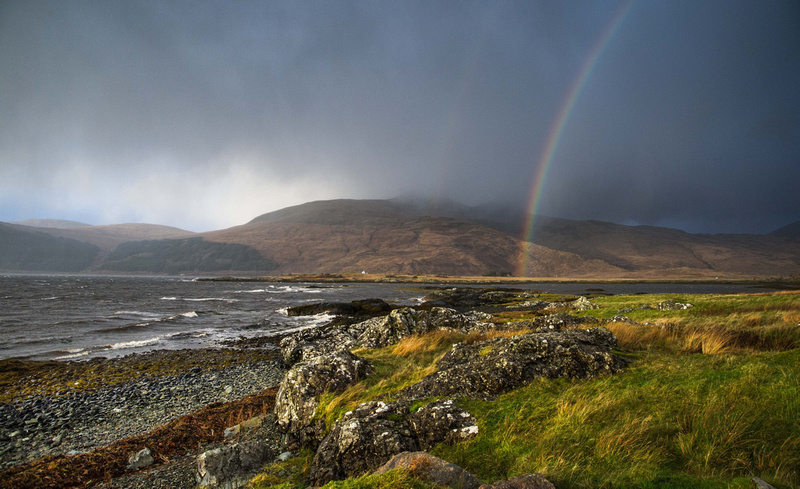 During one or two of the sunny spells, we were entertained by two Hen Harriers, again up-close, but we were driving so again, no images! They disappeared to be replaced a short while after by a Kestrel which proceeded to patrol up and down our segment on the road for twenty minutes or so....but never within close range. Great to see and follow with the binoculars though!
Shortly after, this Buzzard proceeded to imitate the Kestrel by hovering in the wind which he managed quite easily as the wind was so strong.
We managed to find him when he'd had enough hovering and he stood patiently for us whilst Stef took a series of shots, some of which were throwaways, due to one or two "invisible" grass stems. Luckily, she realised what was happening and waited for the wind to blow in order to get the grass clear of the buzzards face.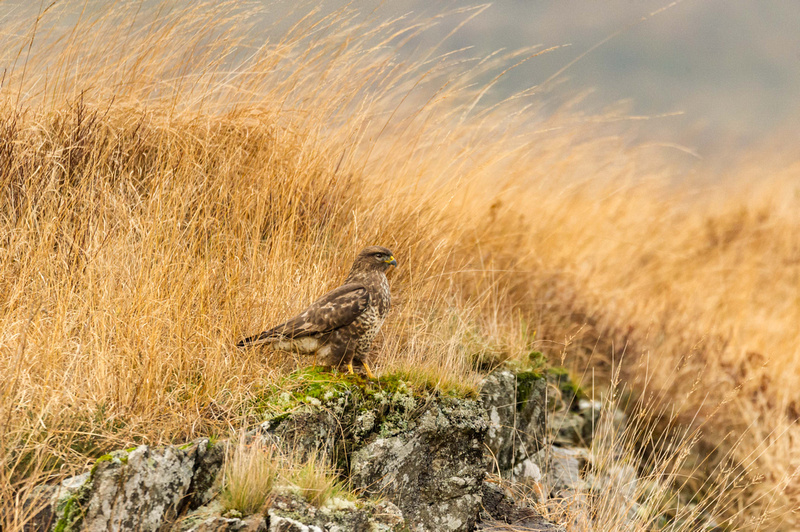 As it was our last day, we made our way over to our chosen otter "viewing" place of the week, where we had had the majority of our sightings, in the incredibly optimistic hope that we would be entertained by otters. Alas, as the weather was turning even more stormy, were were not! The house in the picture below is built to face west and most of the upper floor is glass. The sunsets that you see from this house must be incredible.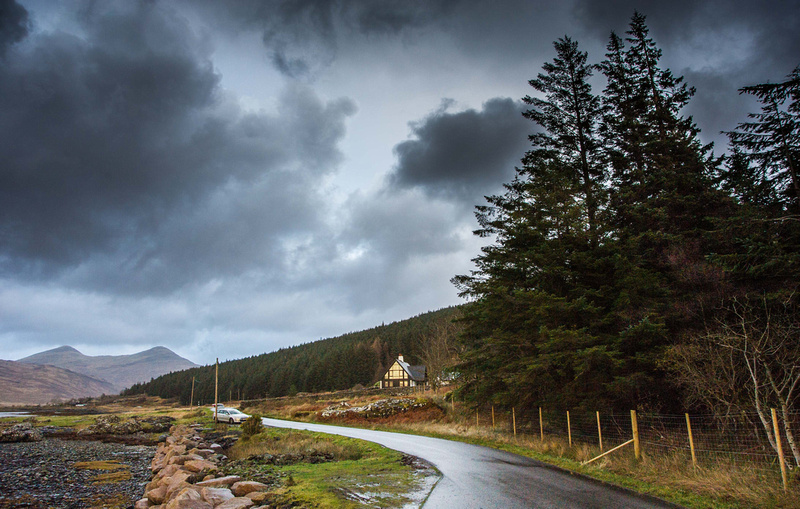 Stef decided to wait it out with Buster in the back of the car, sheltered from the wind. We were there for around two hours, just watching wave after wave of storms and rainbows. It was a magical but rather cold end to a mild but eventful November break.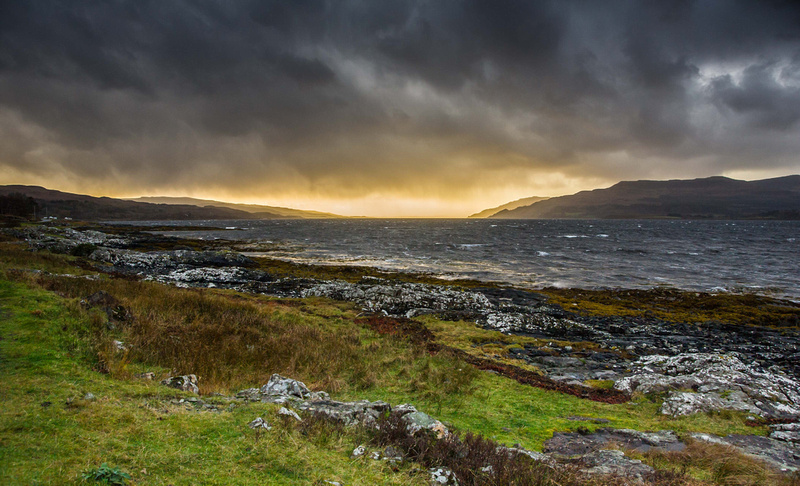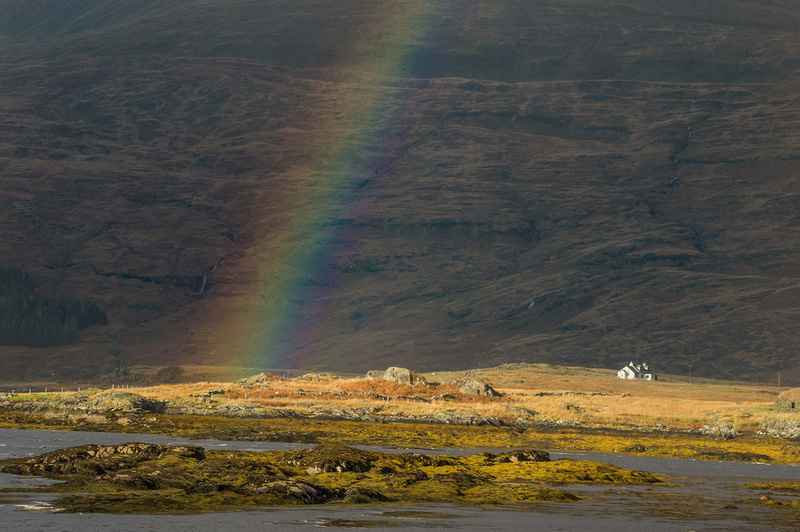 We return in the early part of next year. So watch this space!